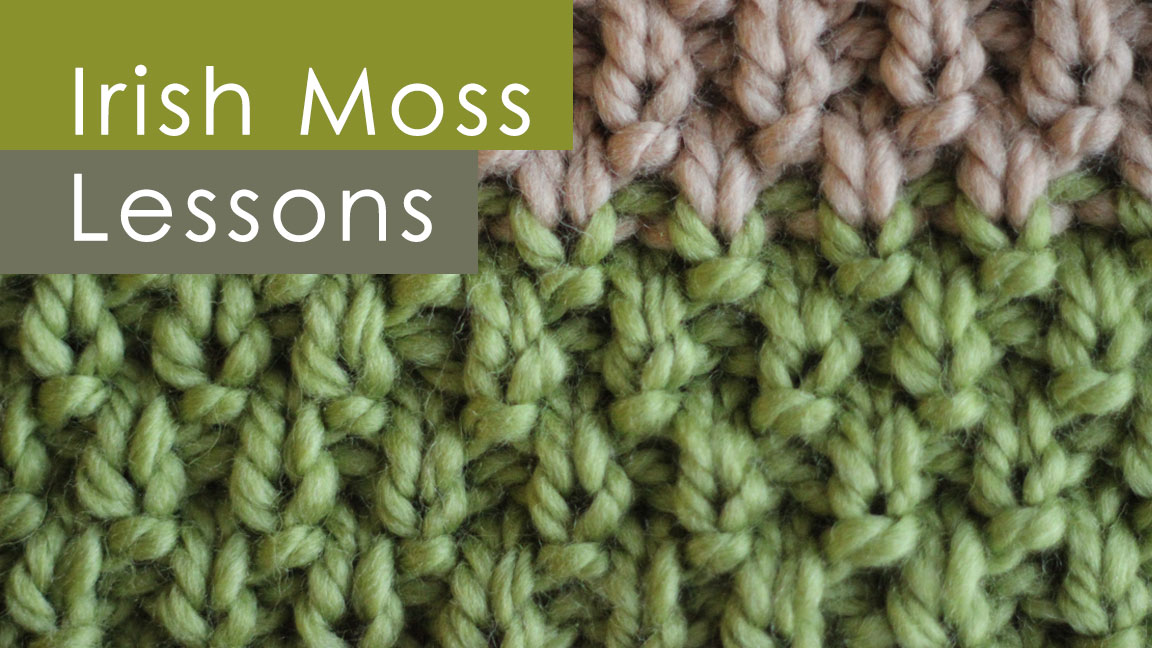 This Irish Moss Knit Stitch Pattern is just so pretty.  It has a really great texture to it. And it's nice and squishy, too.  I hope you give this Irish Moss Stitch a try!

SAVE THIS PATTERN BY PINNING FROM MY KNIT STITCH PATTERNS PINTEREST BOARD!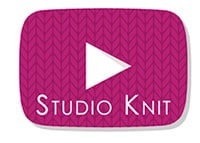 VIDEO TUTORIAL
For a complete step-by-step tutorial of this knitting pattern, you can watch my video below. Subscribe to my YouTube channel Studio Knit for more fun knitting ideas!
KNITTING TECHNIQUES for Irish Moss Stitch
• Slip Knot http://bit.ly/1g1q6M9
• Cast On Long Tail Method http://bit.ly/1gAPyUd
• Knit Stitch http://bit.ly/studioknit01
• Purl Stitch http://bit.ly/studioknit-purl
Knit up a little luck of the Irish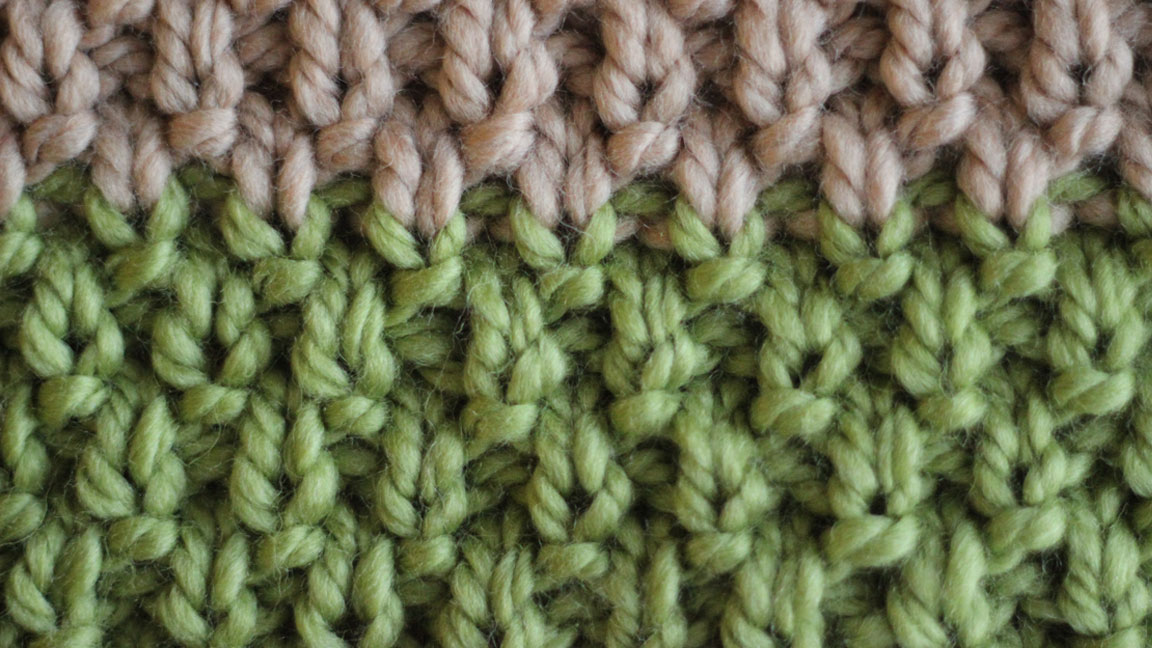 This is such a classic, quick, and beautiful knit stitch.
We knit it in four rows and cast on in multiples of two. And then we repeat the same series of four rows. So, when you are done with row four, begin again on row one!
KNITTING PATTERN for the Irish Moss Stitch
Cast On in Multiples of 2
Row 1 – * K1, P1 *
Row 2 – * K1, P1 *
Row 3 – * P1, K1 *
Row 4 – * P1, K1 *