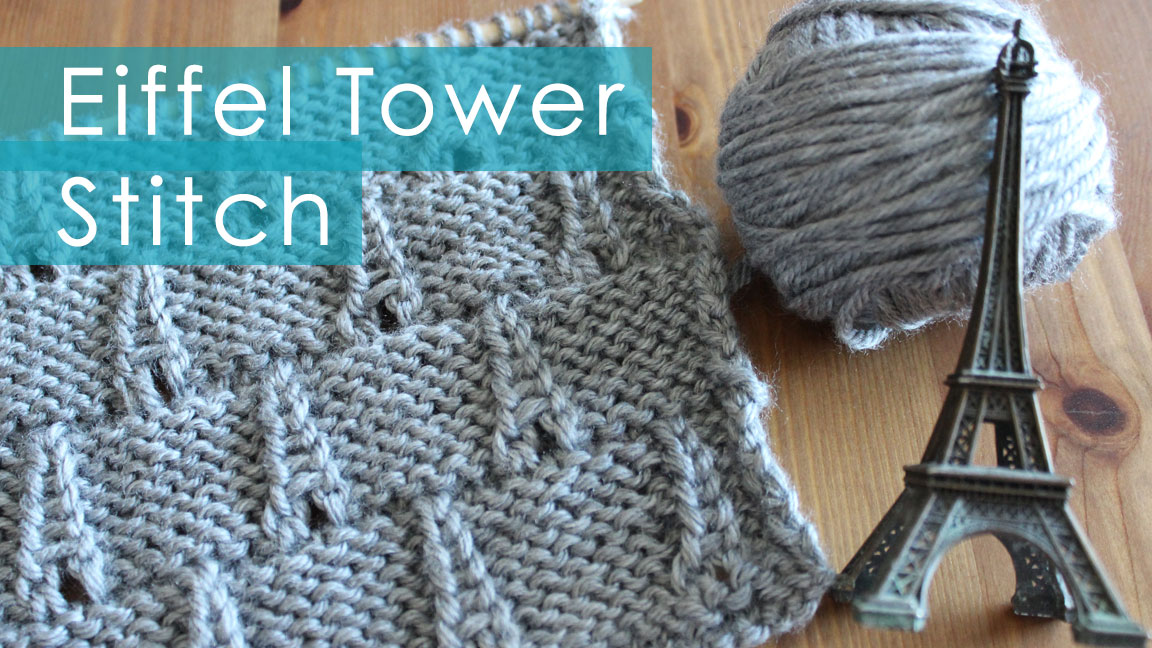 Today, let's learn how to Knit the EIFFEL TOWER Eyelet Stitch.
Bonjour! I'm Kristen and Welcome to Studio Knit, or in French, Atelier Tricot.

SAVE THIS PATTERN BY PINNING FROM MY KNIT STITCH PATTERNS PINTEREST BOARD!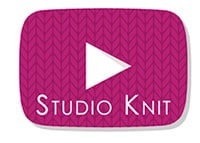 VIDEO TUTORIAL
For a complete step-by-step tutorial of this knitting pattern, you can watch my video below. Subscribe to my YouTube channel Studio Knit for more fun knitting ideas!
I am so excited to share one of my very favorite vintage knitting stitches, the Eiffel Tower!
Ooh la la!
With a series of yarn overs, knits, and purls, we will create this tres chic stitch pattern with rows of the iconic Eiffel Tower. Eyelets are basically holes within a swatch of fabric, and our Eiffel Tower is created by knitting an eyelet in its base.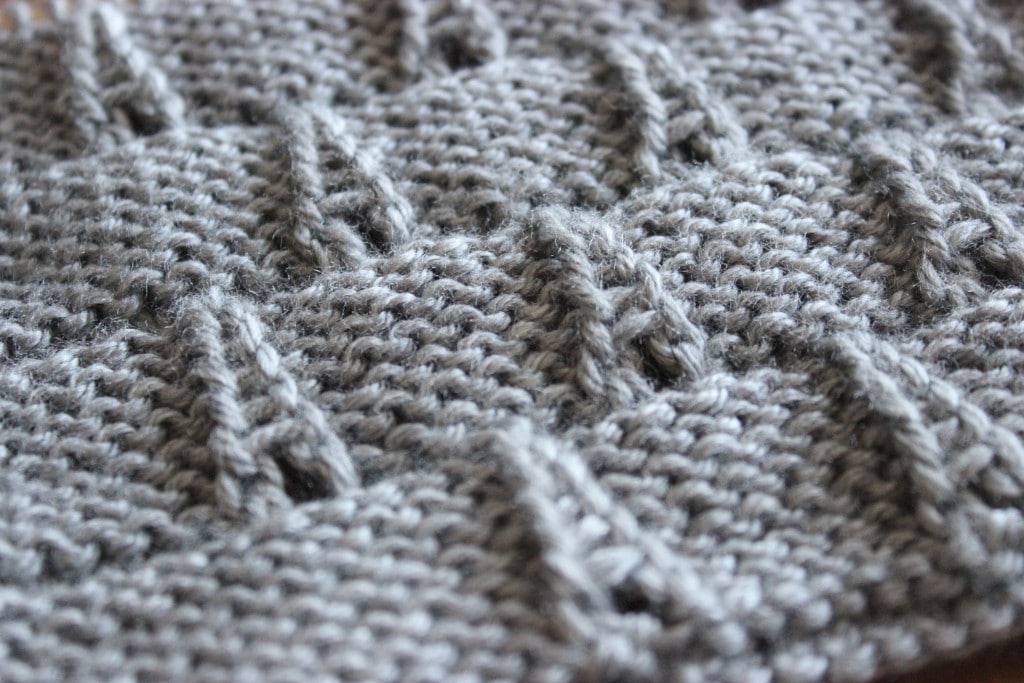 KNITTING TECHNIQUES for the Eiffel Tower Eyelet Stitch
• Slip Knot http://bit.ly/1g1q6M9
• Cast On Long Tail Method http://bit.ly/1gAPyUd
• Knit Stitch http://bit.ly/studioknit01
• Purl Stitch http://bit.ly/studioknit-purl
KNITTING ABBREVIATIONS for the Eiffel Tower Eyelet Stitch
K = Knit
P = Purl
YO = Yarn Over
** = Repeat pattern between asterisks
__________________________________
KNITTING PATTERN for the Eiffel Tower Eyelet Stitch
We will be repeating the pattern of eight stitches, so cast on in multiples of eight.
TOWER ROW ONE
Row 1: P4 (* YO, P2Tog, P6 *) P4
Rows 2, 4, & 6: K4 (* K7, P1 *) K4
Rows 3, 5, & 7: P4 (* K1, P7 *) P4
Row 8: Purl Entire Row
TOWER ROW TWO
Row 9: P4 (* P4, YO, P2Tog, P2 *) P4
Rows 10, 12, & 14: K4 (* K3, P1, K4 *) K4
Rows 11, 13, & 15: P4 (* P4, K1, P3 *) P4
Row 16: Purl Entire Row