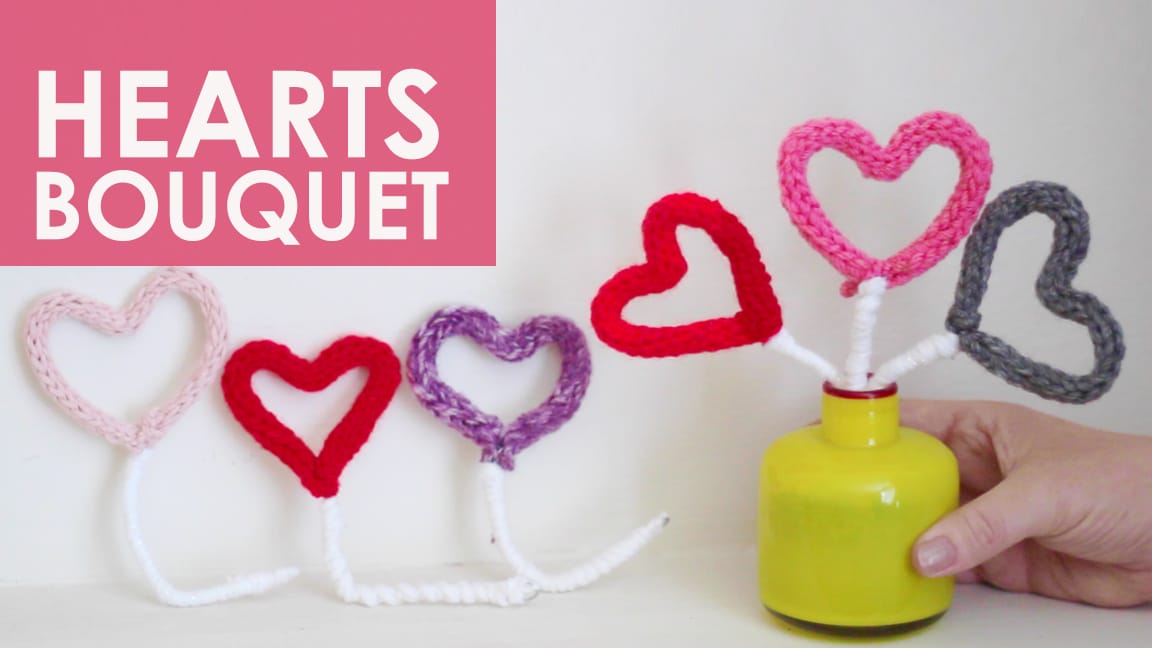 A Knitted Hearts Bouquet! These little hearts are the perfect decoration for Valentine's Day. Knitted up with an I-Cord, this is a fun quick knit sure to put a smile on the ones you love.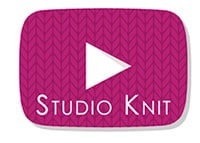 VIDEO TUTORIAL
For a complete step-by-step tutorial of this knitting pattern, you can watch my video below.  Subscribe to my YouTube channel Studio Knit for more fun knitting ideas!
We are going to continue our Valentine's Day DIY Projects by making these really cute, knitted Heart Bouquets. These little hearts are the perfect decoration for Valentine's Day, Birthday celebrations, and throughout the entire year for an extra touch of love.
How to Knit for Beginners Playlist: http://bit.ly/knit-beginner
• Slip Knot http://bit.ly/1g1q6M9
• Cast On Long Tail Method http://bit.ly/1gAPyUd
• Knit Stitch http://bit.ly/studioknit01
• I-Cord Lesson http://bit.ly/1cAbHqS
• Bind Off http://bit.ly/studioknit-bindoff
Knit a little love in your heart
MATERIALS for Knitted Hearts Bouquet:
• Worsted or Aran Weighted Yarn in any colors of your choice
• Bendable Craft Wire
• Double Pointed Number 8 US Knitting Needles
• Scissors
• Tapestry Needle
We create our hearts with an I-Cord. If you are not familiar with how to knit an I-Cord, I have a detailed video for it, as well as for all the knitting techniques in this project.
To begin, we will cast-on just 4 stitches using the Long Tail Cast On Method.
Then just knit your I-Cord. Once your I-Cord is between seven to eight inches in length, it is time to bind off.
Now we will simply thread our craft wire directly through the middle of our finished I-Cord. This may require a little bit of patience, especially if it likes to poke out of the sides as you go. Bend your wire into an oval, and simply tie your yarn ends together.
Here comes the fun part: Shaping our little hearts!
To create my stem, I double the remainder of my wire, squeeze it together, then wrap more yarn, tie and cut the ends. Pretty!
This knitted heart bouquet is so sweet and full of love. Everyone will cherish this thoughtful handmade gift made especially by YOU! I hope you give this fun DIY project a try.
Please check out all of my Valentine's Day Gift and Decoration ideas, including how to knit a heart and my Kin Community Valentine's Day collaborations. Thank you so much for watching.
Happy Valentine's Day!