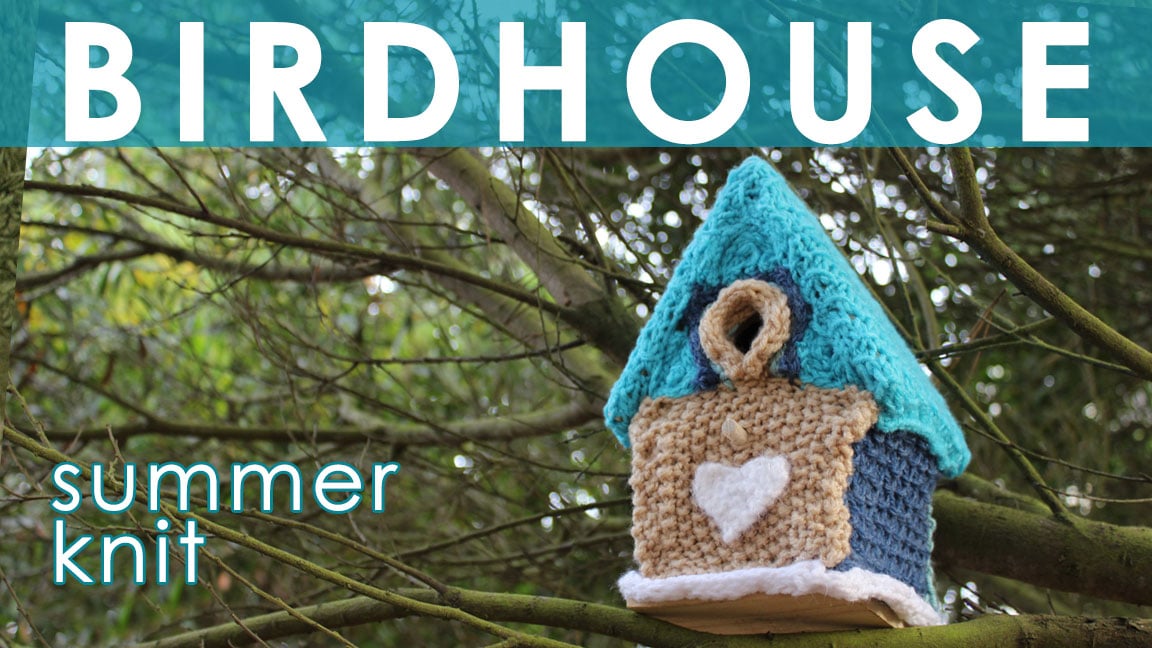 Learn How to Knit a BIRDHOUSE!
Great Summertime Gift for a Friend.
Your knitted BIRDHOUSE is so vibrant and cozy. The perfect new home for your favorite neighborhood birds!
Coming soon: How to Knit Bird's Nests To Help Rehabilitate Abandoned Chicks!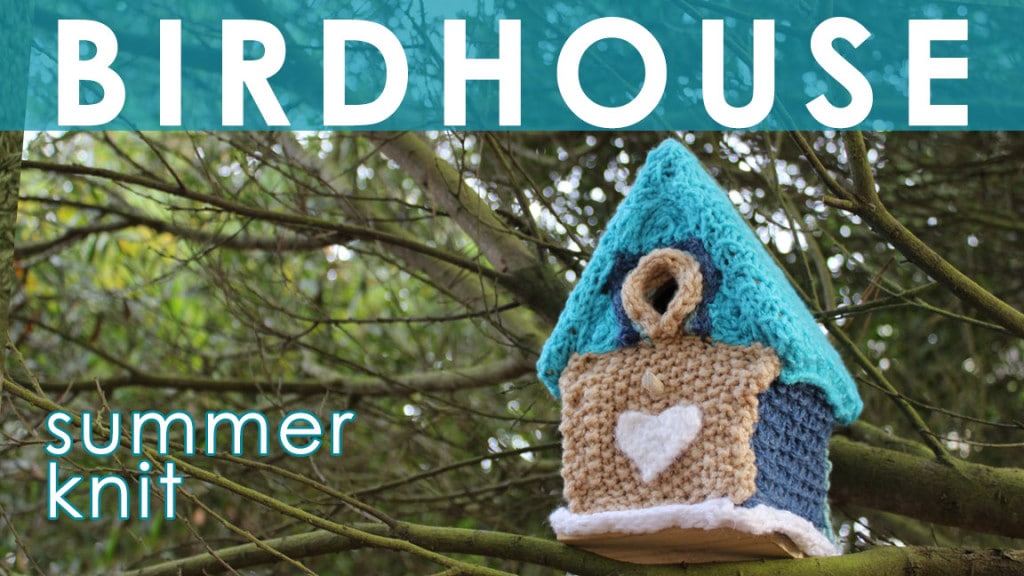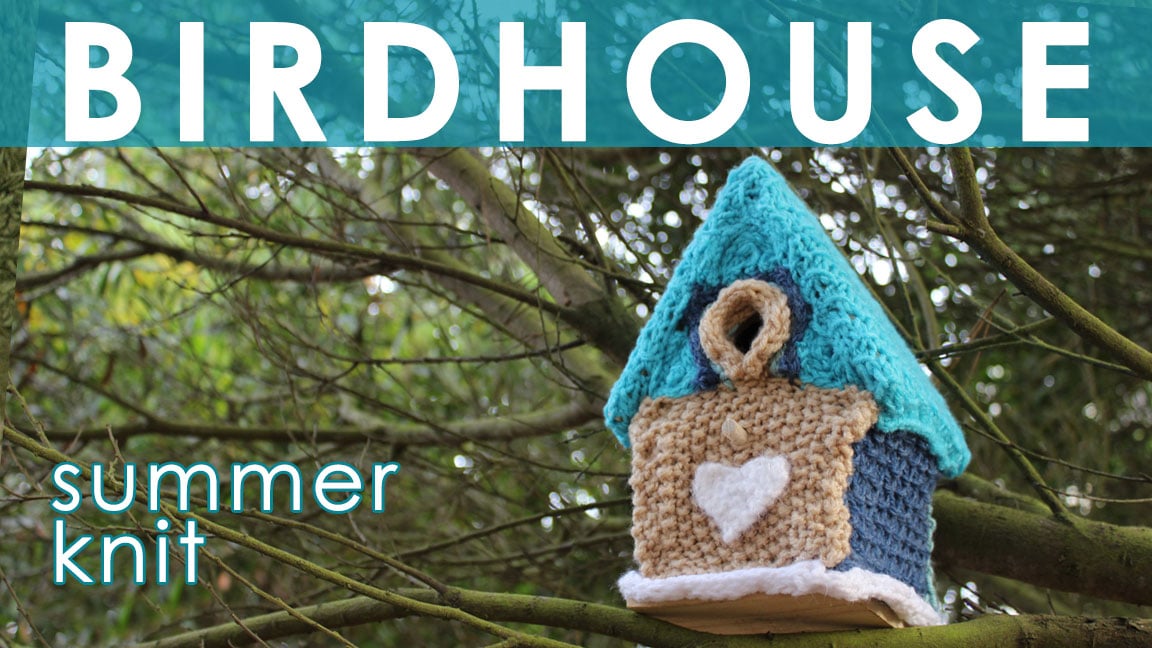 MATERIALS
Yarn (acrylic recommended), Knitting Needles, Scissors, a Tapestry Needle, and a BIRDHOUSE!
I found my Wooden BIRDHOUSE at Michaels on sale for only a dollar.
Visit Michaels – They carry lots of affordable variations of craft BIRDHOUSES >
SEVEN STEPS TO KNIT A BIRDHOUSE
Step 1:  We will first knit up the panels for each side of the BIRDHOUSE, including the roof.  I thought it would be fun to knit in different colors and knitting stitches.  This is where you can really let your creativity soar!
Step 2:  Attach the SIDE panels of our BIRDHOUSE by simply tacking them together with yarn using my tapestry needle.
Step 3: Add the BACK of our BIRDHOUSE by attaching it to the sides.
Step 4:  Now, we can add our ROOF, which was knitted in the STAR STITCH.  Adding the roof allows us to bring that top triangle piece up and attach those pieces together.
Step 5: Attach the front panel.  Simply stretch your knitted piece so the little landing stick can pop out.
Step 6:  The top triangle and opening area presented a tricky situation.  I decided to knit up some I-Cords and fit them into the area in fun swirly connected ways.  Pretty unique!
Step 7:  Lastly, add a sweet bright white edge to the bottom of our BIRDHOUSE.  Add any special decorative touches.  I added this little HEART SHAPE.
Awesome, you have learned how to KNIT your very own BIRDHOUSE!
KNITTING STITCHES
Bamboo Stitch: Video coming soon.
Basket Weave Stitch: http://youtu.be/UjhlvsXZttQ
___________________________________
Please subscribe to Studio Knit for easy-to-follow knitting instructions to create fresh, hand-crafted works of art for those you love.
FACEBOOK http://on.fb.me/1aVdkbU
INSTAGRAM http://bit.ly/1nn5rVx
TWITTER http://bit.ly/1aIs7fU
PINTEREST http://bit.ly/1grzI4R
ETSY SHOP http://etsy.me/1iJvVjo
For media and sponsorship opportunities, please contact kristen@studioknitsf.com